Personal Growth Booklets
Personal Growth Series
Over the years I have helped clients to understand their relationship to their mind, body, emotions and to others. This series of booklets was created from the information and techniques that I have taught my clients. Each booklet contains procedures for practical application. They are written in simple language and organized in a concise manner to make the information easy to understand and the booklets affordable at only…
••• $7.60 Each (Includes Shipping) •••
HEALTHY BOUNDARIES AND ENERGY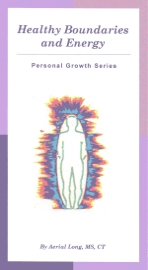 This booklet discusses boundaries as they relate to the human energy field and explains how to maintain healthy boundaries. Included is a self-help technique for healing boundary violations. It is one of the simple, concise self-help booklets within the Personal Growth Series.
TRAUMA AND HEALING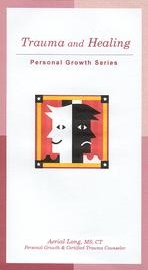 This booklet gives an overview of trauma. It explains the symptoms of trauma and how trauma effects our body and mind. It explains why we act in ways that are inappropriate or have negative feelings even when we are consciously aware that those feelings and/or behaviors are not healthy.
SPIRITUAL FIRST AID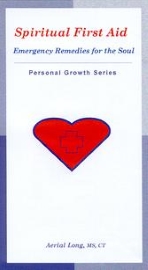 A booklet full of emergency remedies for healing the spirit in order to assist the healing of the emotions and the body. It includes techniques for helping ourselves and others who are injured or sick. The remedies in this booklet teach how to spiritually assist someone who is stressed, sick, or has had an emotional shock or physical accident.
BASICS OF COMMUNICATION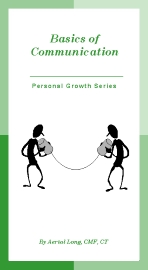 This booklet gives the basic theory that lies behind communication. It breaks down the component parts of communication into practical exercises that improve communication skill and promote understanding.