Issues and Unwanted Conditions Resolution
Negative Energy Clearing

Energy Field & Chakra
Past Life/DNA/Ancestor
Polarity & False Identity

Authentic Self Program
Applied Metapsychology
The principal developer of Applied Metapsychology, Frank Gerbode, M.D., psychiatrist and Certified Trauma Specialist, received degrees in philosophy and psychiatry from Stanford University, Yale University and Cambridge University in England before going on to investigate a wide variety of therapeutic techniques. Applied Metapsychology is a person-centered method where the areas for exploration are chosen by the client and are addressed with structured, directed dialog. Applied Metapsychology assists the client to systematically and gradually eliminate the barriers that impede integrity and wholeness.
Energy Field Techniques
This family of mind/body interventions have been consistently clinically observed to help with a wide range of mental/emotional concerns, and address the human vibrational matrix. This matrix includes the biofield that envelops the body, the energy centers (chakras), and the energy pathways (meridians and related acupoints). Positioned on the shared frontier of Psychology, Biophysics and Spirituality, these techniques are quick and safe methods for alleviating a wide range of symptoms.
Spiritual Awareness
Here issues are addressed that have traditionally been in the province of spiritual disciplines. Ultimately it is to uncover the Authentic Self by addressing Polarities, Goals, Identities and Attachments mistakenly thought of as one's own and reintegration of dissociated or repressed parts of Self. Psychic abilities can be discovered as awareness and vibrational frequencies are increased.
The Biomonitor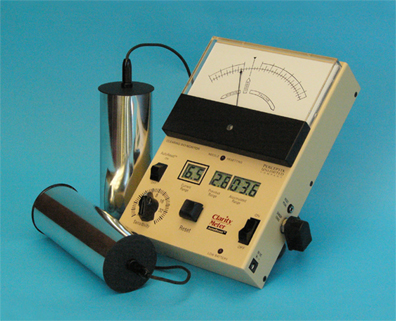 The BIOMONITOR is an effective tool to help find negative or stuck energy in and around the body and energy field. It quickly pinpoints the unwanted energy hidden just below the level of conscious awareness. Because this method of discovery makes our work much faster than more traditional forms of counseling, my clients are amazed at the speed in which their issues are uncovered and resolved.
1890 – Tarchanoff
Tarchanoff presented the first published paper on the psycho-galvanometer and it was one of the earliest tools of psychological research. The Tarchanoff Response is a change inDC potential across neurons of the autonomic nervous system connected to the sensory-motor strip of the cortex. This change was found to be related to the level of cortical arousal. This ilnstantaneous physiological response is different than the slower speed of a sweating response.
1906 – Carl Gustav Jung
One of the first references to the use of GSR instruments in psychoanalysis is in the book by Carl Jung, entitled Studies in Word Analysis, published in 1906. Here the Swiss psychologist describes a technique of connecting the subject, via hand-held electrodes, to an instrument measuring changes in the resistance of the skin.
1940 – Volney Matheson
Matheson's research with lie-detectors in the 1940's made it possible for him to invent a modern, sophisticated version of the GSR meter using the 1930's discover of the valve amplifiers. Without amplification, this device was difficult to use. Matheson was a pioneer in the discovery that – all thought and emotion – were electrical in nature.